Synagogue Operations Update
2020-08-20 11:11:18 AM
Ian Staniloff, Executive Director
| | |
| --- | --- |
| Author | |
| Date Added | |
| Automatically create summary | |
| Summary | |
Dear friends,
I hope this message finds everyone healthy and safe and enjoying the warm weather we have been experiencing. As we are now approaching the middle of August, I find it hard to believe that summer is almost over! Where did the time go?

We are now able to provide you with more information regarding our plans for this year's upcoming High Holy Days. With the recent uptick in the numbers related to Covid-19 and in the abundance of caution, it has been decided that for this year we will only be Live Streaming our High Holy Day services. We will not be allowing any congregants or guests into our building for Yom Tov.

As promised, we will be providing all those who subscribed for this year with a password protected, user-friendly access to our services. These will be sent out via e-mail after the Labor Day long weekend, Tuesday, September 8th.
To better follow along with our services, we will also be providing a copy of our recently created High Holy Day Machzor for each household. Details on how to obtain your copy will be provided over the next couple of weeks.

Even though we will not be physically together this year, we are asking that you please continue to support our synagogue by purchasing your High Holy Day tickets as you have done in the past. Please feel free to contact our High Holiday Seating Coordinator, Lina Lokshin at 204-975-3481 or lina@szwinnipeg.ca for more information on purchasing a ticket and participating in our upcoming High Holy Day services.

When thinking about this year's High Holy Days our award-winning Catering team led by Executive Chef, Joel Lafond are prepared to meet all your catering needs. Call or e-mail Joel at 204-975-3485 joel@szwinnipeg.ca to discuss further.

High Holy Day Take Out Menu*: www.szwinnipeg.ca/high-holy-day-take-out.html
*Order for Rosh Hashanah Take Out by Friday, September 4th, Pick up on Friday, September 18th between 9:00 AM and 2:00 PM *Order for Break-the-Fast Take Out by Tuesday, September 15th, Pick Up on Sunday, September 27 between 9:00 AM and 1:00 PM

Even though we continue to be closed to the public, our staff have been working to ensure that we are able to provide for the needs of our community. Our on-site office hours are 9:30 AM to 4:00 PM (Monday-Thursday) and 9:30 AM to 3:00 PM (Friday). Please feel free to contact us if you have any questions or concerns about our synagogue. In the coming weeks you can look forward to receiving an updated listing of all the upcoming service dates and times.

We will also be unveiling our newly updated Shaarey Zedek website in the coming weeks. This user-friendly interactive site will allow you to make donations, book your events, pay your dues, order and pay for your catering needs, sign up for our classes as well as being a source of synagogue and community information. We invite you to take a look at our brand-new website at www.szwinnipeg.ca.

On behalf of President Frank Hechter, the Board of Directors, and the staff of Shaarey Zedek, we want to again thank you all for your patience, understanding and most importantly your support during these unique times. Once again, our commitment is to not only maintain all we do at Shaarey Zedek, but to grow our community as we move forward and emerge from these trying times.

As always please feel free to contact me directly if you have any questions or concerns at 204-975-3482 or ian@szwinnipeg.ca.

Stay safe,
2020-07-24 12:00:14 PM
Ian Staniloff, Executive Director
| | |
| --- | --- |
| Author | |
| Date Added | |
| Automatically create summary | |
| Summary | |
Dear friends,
I trust this message finds everyone well and safe as we head into mid-summer.
Having not been in touch with our congregants since early May we felt it appropriate and timely to provide an update as to what we have been doing as well as our plans moving forward.
First, I will advise that even though we have opened our offices to staff, the building remains closed to the public for services and programs. We...Read more...
2020-06-04 12:00:50 PM
| | |
| --- | --- |
| Author | |
| Date Added | |
| Automatically create summary | |
| Summary | |
This year as families will be visiting the cemetery to plant their own flowers, we wanted to provide helpful information regarding water resources and more.
You will need to bring your own gardening tools including a watering can to the cemetery. Water is available from the Cemetery Maintenance Building on Armstrong from Monday to Friday between 9:00 AM and 4:00 PM. Water taps within the cemetery grounds will be turned on by the City...
Read more...
High Holy Days 2020 / 5781 Rabbis Video Message
2020-05-28 12:00:57 PM
| | |
| --- | --- |
| Author | |
| Date Added | |
| Automatically create summary | |
| Summary | |
2020-05-28 12:00:02 PM
Ian Staniloff, Executive Director, and Frank Hechter, President
| | |
| --- | --- |
| Author | |
| Date Added | |
| Automatically create summary | |
| Summary | |
Dear Friends,
The last number of months have proven to be challenging for us all as we navigate the outbreak of COVID-19. We are fortunate to be in a province that overall has been minimally affected by this worldwide pandemic due to the stay-at-home initiatives and travel restrictions, and the phenomenal work of essential workers. We are also proud of what we have done as a congregation to keep our community alive – virtually,...Read more...
Interior Refurbishment
2018-10-22 12:00:17 PM
| | |
| --- | --- |
| Author | |
| Date Added | |
| Automatically create summary | |
| Summary | |
At High Holy Day services, we were pleased to announce that Congregation Shaarey Zedek, with the very generous support of Carol and Barry McArton, and the Gail Asper Family, has begun the process of looking at a total refurbishment of our complete interior. This will include the Sanctuary, Auditorium, Chapel, Upper and Lower Lounges, as well as the Administrative / Office area.
In this post you will find some preliminary concept renderings that were showcased in our foyer during the High Holy Days.
We look forward to providing you with updates throughout our process.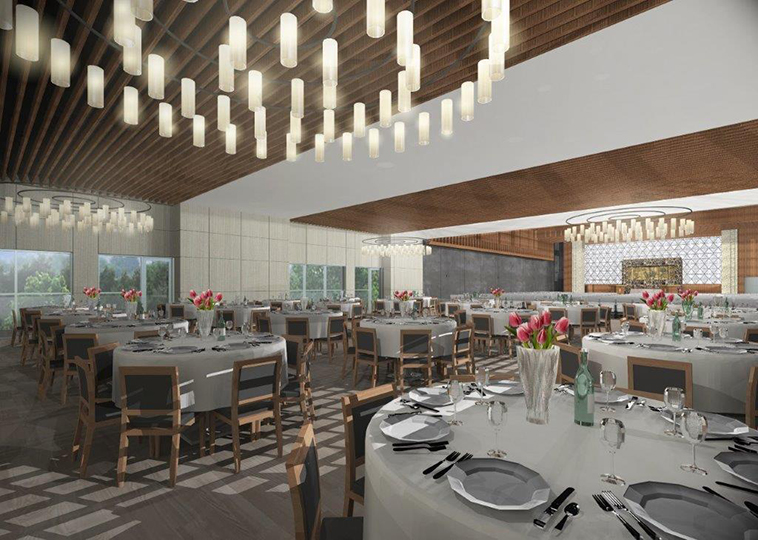 The Next 50 Years
Lorne Weiss, President, High Holy Day Appeal
Wed, 25 November 2020
9 Kislev 5781
Wed, 25 November 2020 9 Kislev 5781